Our task for this day was to figure out our potential client and the needs that were trying to satisfy. At the start, we observed others presenting their ideas and goals. In our case, we had two potential clients and our goal was to present them and our decision would be based on the feedback that we get. Fortunately, we have competition with our second client and the audience was interested more with the first.That made the choice of a client much easier !
We can now say that our clients are prisoners. The result of our choice is our concern on their lives. Prisoners live a life that is harsh, repetitive, and in solitary. Our product would be one that will eliminate the idea that prisoners are missing on the world by being restrained in their environment.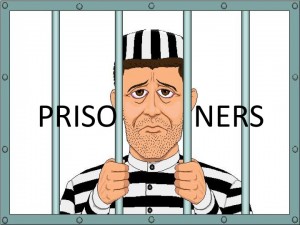 http://www.objectdna.com/workshops/wp-content/uploads/2011/10/Slide1.jpg 720w" sizes="(max-width: 300px) 100vw, 300px" />
During the lab workshop, we adapted many skills that will be useful through out making this final product. For instance, we learned how to create different types of sensors,e.g.the analog sensor and the stretch sensor, which is made from the stretchable yarn material. The challenging part is creating this yarn using a complex tool but appears to be simple from the outside. However, thanks to Hannah were saved!
With the precise cutting of shapes out of the neoprene and hard stitching, it all comes down to the moment that we connect this creation to the Lilly-pad Arduino .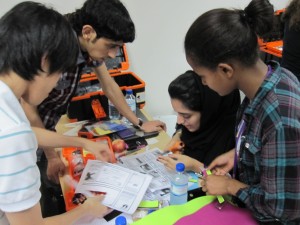 http://www.objectdna.com/workshops/wp-content/uploads/2011/10/IMG_19442-1024x768.jpg 1024w" sizes="(max-width: 300px) 100vw, 300px" />            
http://www.objectdna.com/workshops/wp-content/uploads/2011/10/21-1024x768.jpg 1024w" sizes="(max-width: 300px) 100vw, 300px" />